Read with Doley Bilingual Reading Guide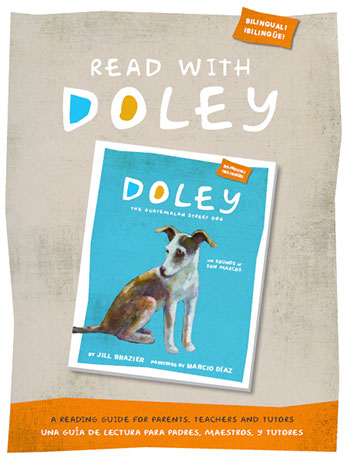 Developed according to the National Common Core Standards (K-2 Literacy), this 134-question bilingual guide is a fantastic educational tool.
Now parents, teachers, and tutors can easily work with their children and students, in either Spanish or English, encouraging them to think beyond the text and supporting them with language learning.
Based off of the ideas, themes and concepts in the first book, The Sounds of San Marcos, the reading guide is both a favorite story time book and a valuable learning tool!
Read with Doley is being used in schools all around the world. Students, teachers and parents love Doley!